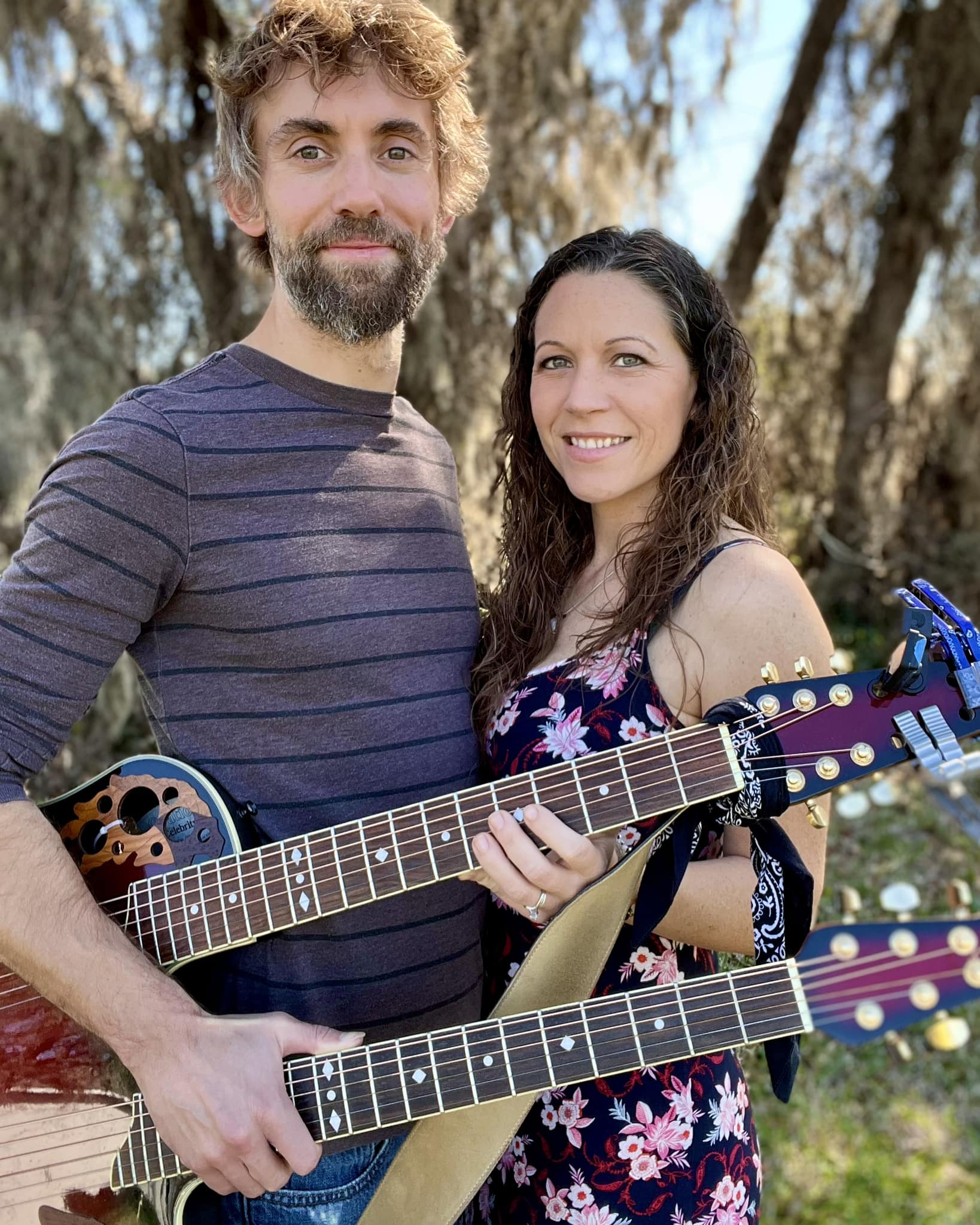 Happy Valentines Day to my wonderful, beautiful, amazing wife, Lenoria!
Darling I am so incredibly thankful to have you in my life, as my partner, as my companion.
The joy that I get from being in your presence and spending time with you….From walks in the woods, to sushi dates, to tours; spending 8 hrs in a van together at a time…to going out in the backyard to take this photo with my silly guitar!
Your laugh, your humor, your strength, your wisdom...your IS-ness…whatever the heck it is that makes you YOU haha…that's what calls to me in every way and I and I can't help but fall more and more in love with you.
We have some fun, darlin. And we're a team. I am with you one hundred percent of the way.