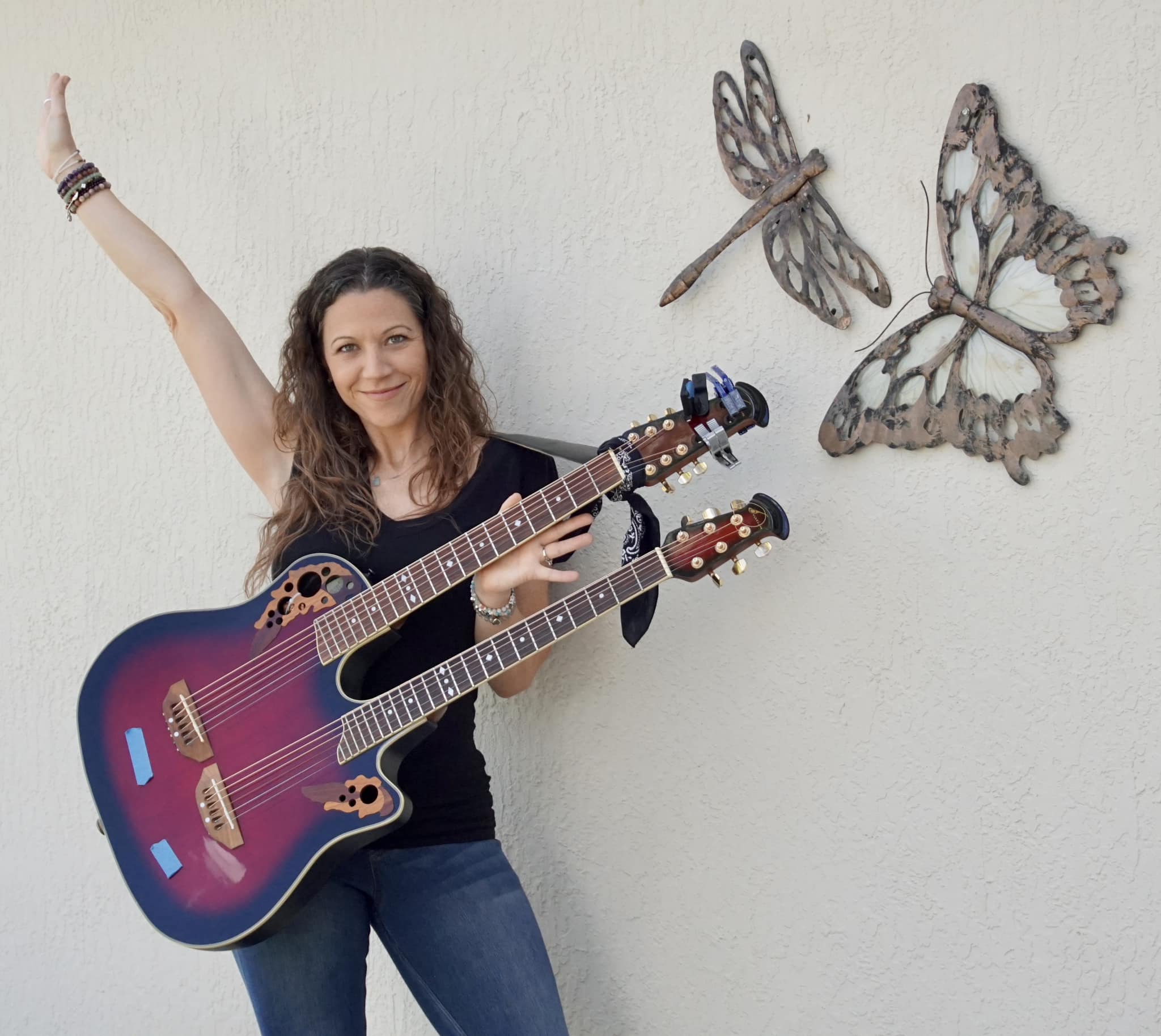 Nora's Tune…if you haven't heard it yet, it's out wherever you listen!
It's fitting that this song should be released on the 10 year anniversary of the night that we met - I actually didn't even plan it that way…
Over the years we've told the story countless times as folks have asked. It's about time we get it on the ol' Facebook; set the record straight so it's official…
It was 2013 and I'd been on tour for about 2 months at that point. I played a really fun show on the 27th at a bar called the "Daiquiri Shack" in Madeira Beach, and Kenny, the promoter asked if I'd come open for his band in the same venue the following night.
And I almost said no. Again, I had been on the road for 2 months, I was tired and I finally had a night off…but the Thursday show had been really fun and I went with it.
So that next night, I'm up there doing my thing with my silly guitar and I see this very attractive girl eyeing me.
And that's cool - but it was weird…cause she was with a dude!
I'm playing and I'm asking myself, "what's the story here?"
When I walk off the stage, she's still giving me the eye, so I come over and introduce myself and she says "Hi, I'm Lenoria and that's my brother."
Ok, that made sense
And there was an instant connection. And we had a great time that night. We danced, we both spilled our drinks, we laughed. We went on a date the next day at one of the beach front restaurants. I ordered alligator.
Rewind 3 months (usually I book my tours about 3 months out). I could not get dates confirmed for the 2 weeks after I would meet Nora. Nobody wanted to have me between Florida and Texas.
So Lenoria and I got to date for 2 weeks while I was stuck on vacation in Florida. And we were smitten for each other.
I had to finish the tour, so our relationship was mostly long distance for a bit, but long story short, I came back in 4 months and married her.
Best decision of my life.
Check out the tune when you get a chance…Nora says it's a good one, but she might be biased.
Love y'all