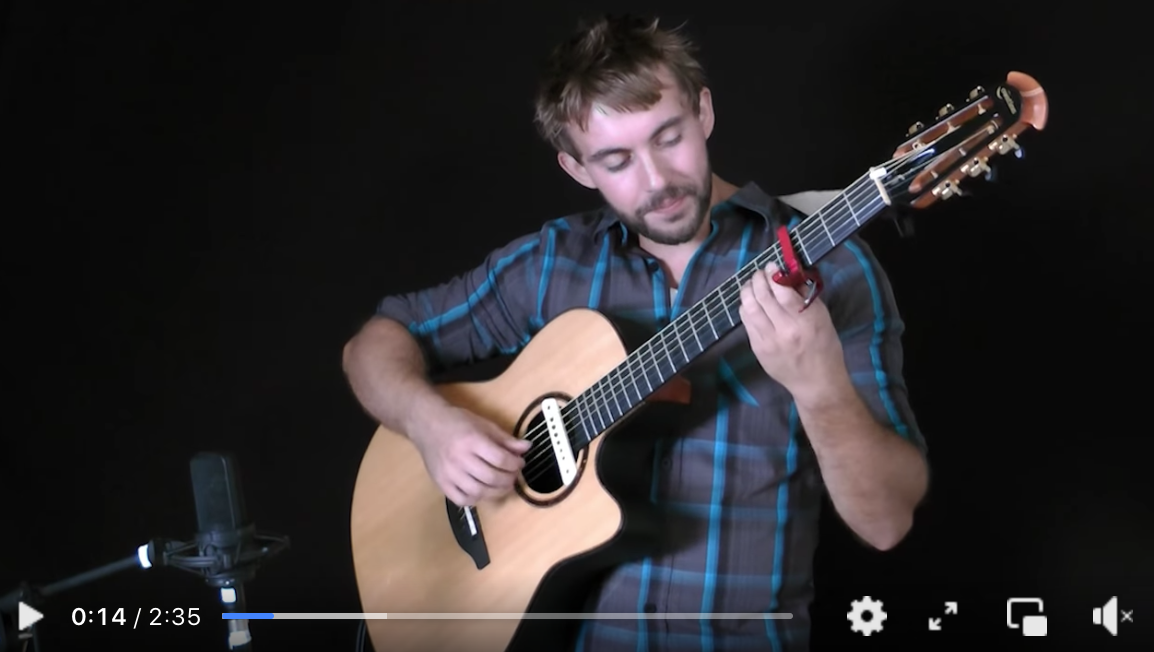 Flowers for April…Nora's favorite song from my album, "Down Along the Lines of Joy."
A couple of weeks ago I told y'all about how Nora and I met at one of my shows. The next day we went on a date. She had listened to the album at that point and asked if I could play this song for her.
I'm really glad that I had the tune in current repertoire rotation at the time - it's super easy to forget a song when you haven't been playing it for a while. Cause when your dream gal asks you to play a song for her…you'd better hope you know the song!
It was particularly special because I was playing her grandfather's guitar - it's an old Guild - I think it's from the early 80's, purple stain finish, very unique instrument. I've been playing it a lot lately and I'll do some videos with it before too long. Very meaningful to connect with my wife's family and their own musical heritage through playing that guitar.
This tune is the first of a trio of songs that end this album and I'll plan to post videos for the others in the coming weeks.
Love y'all, thanks for listening